Plantae Paradise is a small nursery, nestled in the foot hills of Himalayas at village Datyar, in Himachal Pradesh, India. Our nursery is a Cactus and Succulent oriented nursery. Though cacti originate from the other side of the globe, ie, The Americas, but none-the-less, we have managed to put together a little collection and a production facility with an aim to whet the appetite of C n S addicts !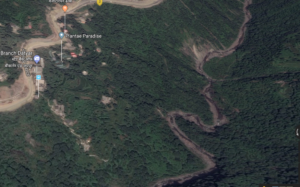 One day we do hope that the Indian Cactophile community becomes a rich gene pool of various cultivars, hybrids and native species while being a part of this Horticulture practice/ hobby. And we do want to contribute towards this cause by our sincere efforts.
Plantae Paradise is managed by :-
A team of 6 wonderful staff who are experts at growing "Happy Plants" . They include, an Irrigation expert, Fabricator , Plant Nutritionist, Grafting Expert, Electrical Engineer, Plant Breeder and an educationist. But till date we really don't know who does what!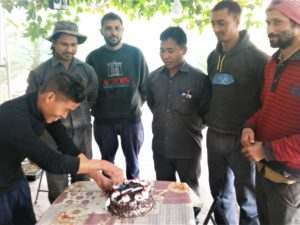 Of course without the interest of our plant loving friends in this hobby we wouldn't have been anywhere and their quest for NEW and MORE plants drives us bonkers some of the time. (Actually most of the time) But then we are really thankful for that . For their passion drives us ! And we on our part never consider them to be clients but simply as our Plant Loving Friends.
And Lastly the onus rests upon :-
Mr Pankaj Punit Singh . An IT Engineer whose passion is to write softwares and more softwares. Being the disciplinarian he is, he keeps the systems working like a well oiled machine.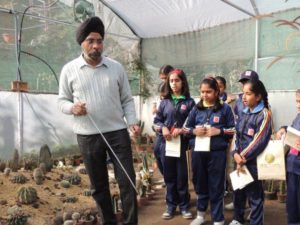 He believes there are only two types of things . Those that are – Shipshape and others that are not even worth a mention. Motto : Every problem has a solution ,you just have to look for it.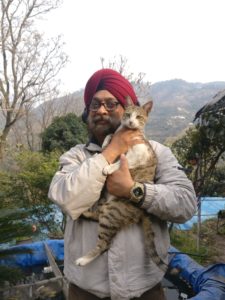 Lt Col Maneet Singh Dawra (Retd) . A retired Gunner who thought it would be easy to convert from 'Arms to Farms'. But none the less, it has been an interesting journey so far. When not playing with all kinds of pets and animals, he kind of does a little work with plants.
Our Journey : The first pick-axe struck the ground on 01 Jan 2010. We started with a Nature Education School and for 4 years we had over 5000 school children participate in memorable and meaningful workshops.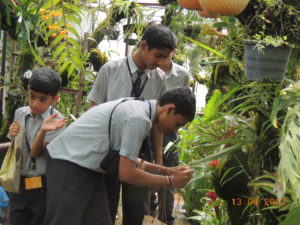 Our program catered for children from Class 1 to BSc. Well then age caught up and we were also short of space – such a magnificent and successful program could not be run on adhoc premises so we focused on our primary strength – Cactus and Succulents and the journey continues…..